I wrote about reading Hanayomesama Wa 16 Sai. I actually finished it already. Well, it's actually not finished yet; however, there are no available translated scans yet. It was kind irritating because there's no specific scanlation team for it (I think). So I was reading chapter translated by different people a couple of times. I almost gave up because the numbering of the chapters were not in their consecutive order (like reading chapter 3 and when you click next you get chapter 9).
It was annoying!

Err..
So what did I think of it?
I'm giving it 5 out of 10.
It was too predictable and there's not much going. For a smut manga, it doesn't actually have a lot of smut. Not that I'm only after the smut, but since it was categorized as smut, you would think there's a lot of it going on.
Well, if you want something to read out of boredom, try reading Hanayomesa Wa 16 Sai. Maybe you'll like it, I didn't.
Moving along, I finally got my
Marc by Marc Jacobs Standard Supply Overlay Tote-ally Big Tote
(
whew that's a mouthful
!)!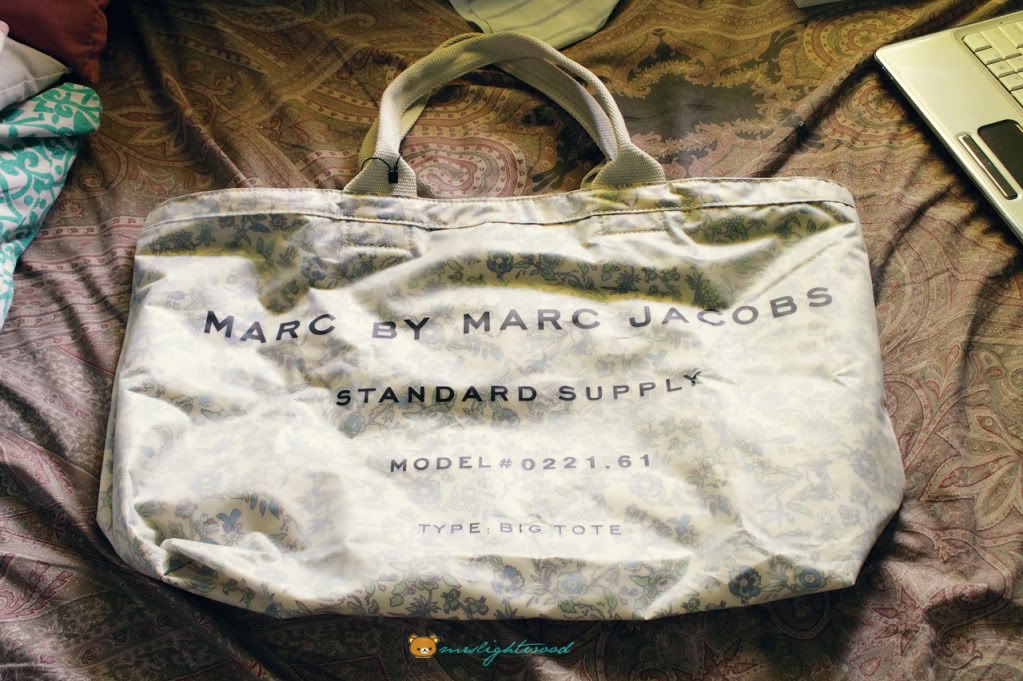 I've been letting the opportunity to buy this bag pass by for a while now since I'm holding off from buying so many things. I've been buying more than what I earn. orz

Well, anyway, I finally decided to get it! This is the big tote but I'm hoping to get the smaller one too so I can bring that one for quick coffee meet-ups with my friends. I don't think bringing such a big bag with only a few small things inside would be practical. LOL.

I also made that Erza/Jella gif up there! Yay! The last gif I made was way back 2004 out of sheer luck. I actually can't believe that I am still able to do a gif. Wee. Btw, that scene is from Fairy Tail episode 114. I had to be vigilant to pause on the right moment.

Since I realized that I can actually do gifs, maybe I'll make more soon-ish. Like always, if I don't get lazy or distracted. orz